Luggage trim
The roles of luggage trim such as trunk-through layouts or three-row seating have been greatly changing. We propose multifunctional products to meet multipurpose needs while enhancing superior feeling as an extension of cabin trim.
Luggage side trim
This is the side cover of a luggage room. Ease of loading and cleaning and making scratches invisible are required.
Special nanosized composite resin materials are used to minimize appearance of scars when a passenger gets in and out.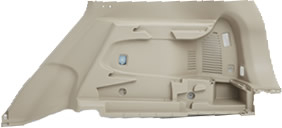 Tonneau cover・Tonneau board
This is used as the cover of station wagon or SUV to prevent people from seeing inside and to improve the privacy of inside of a luggage room.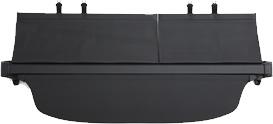 Trunk room
This is the soft trim part to cover the inside of a trunk room and to prevent any damage of a luggage.
"Hi-papia", recycling material developed by our own technology is used as substrate.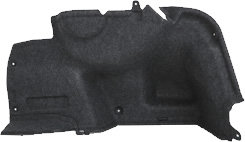 Floor board
This part is placed on the floor of a luggage room. User friendliness has been improving by reducing material weight and multifunctional ideas have been proposed for multipurpose use of cabin.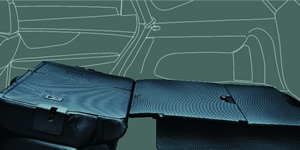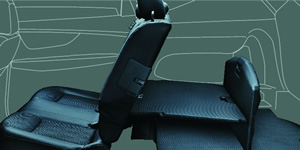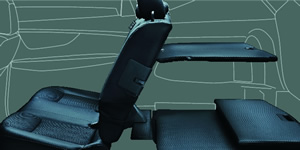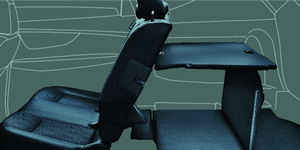 Flexible luggage
The usability of this luggage system is improved by adopting the luggage board that can partition freely
Luggage floor underbox
This is the storage box for resin molding under a luggage floor. This is used as spare tire cover as well as storage case for tools or accessories.