Corporate Philosophy・Corporate Principle・Business Vision
Corporate Philosophy

Corporate Principle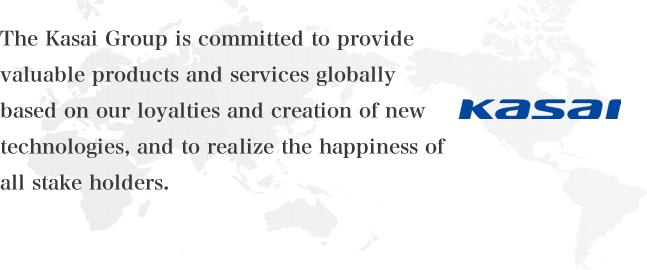 Business Vision
Long term business vision
Company capable of proposing concepts for automotive interior parts
~Ensure safety and comfort with ONLY 1 technical capabilities to provide future space~
Management Policy
1. Provide the best quality products to ensure continuous customer satisfaction
2. Keep developing advanced technologies to become a leading automobile parts supplier that connects with commercialization
3. Build up a strong corporate structure to materialize sustainable high earnings
Action Guideline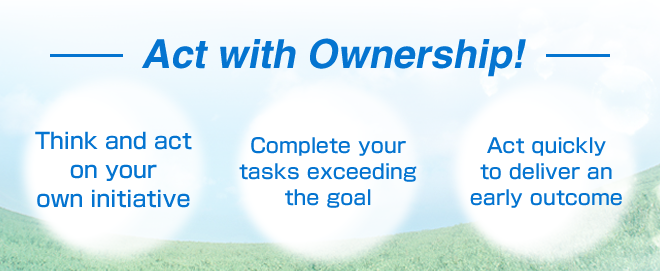 Company Vision
【Excellent Global Company】
1. Become a company that can provide quality products that satisfy customer needs and receive customer quality awards continuously

2. Become a company that can propose global concepts based on ONLY 1 technology

3. Become a globally reliable company where employees in each group company can work with enthusiasm
2020-24 Kasai Mid-Term Plan Basic Policy
1. Realization of Lean Corporate Structure

- Improve asset efficiency by reorganizing factories and minimizing investment.
- Substantial reduction of fixed costs.
- Elimination of unprofitable businesses.
- Shift from sales target to profit target.

2. Reinforce Business Foundation for Sustainable Growth

- Shift to the management led by regional bases and also transfer the authority to them.
- Integration and rationalization of the regional manufacturing bases in Japan: establishment of KASAI KOGYO JAPAN CO., LTD. in October, 2020.
- Accelerate work rationalization by expanding the implementation of new workflow systems and RPA.

3. For Future Growth

- While seeking opportunities to enter different industries, concentrate our management resources on the automobile sector for the time being.
- Promote the development of highly feasible new technologies and products, focusing on xEV and environmentally friendly fields.