We create new values for car interior parts
based on anticipating user needs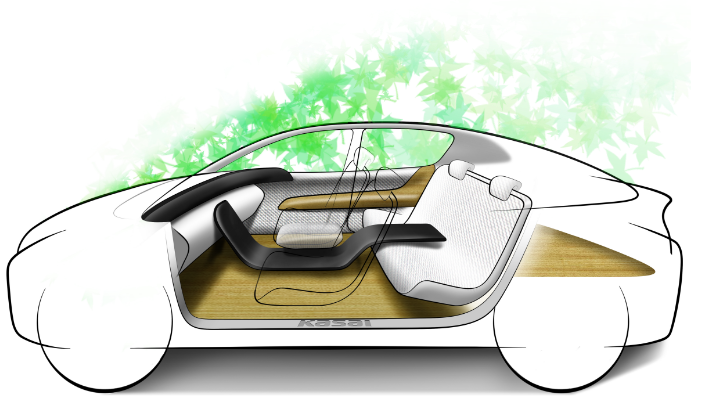 Commodity planning and advanced development are the start point of our manufacturing.
We are exploring the ideal future interior by conducting market trend surveys including user lifestyles and product benchmark surveys, and creating new values and ideas that anticipate market needs through concept models.
We work on the research and development of new manufacturing methods, materials and functions based on our created ideas and hypotheses to implement them in the form of feasible product concepts and make a proposal to a customer to introduce that idea to next generation vehicles.